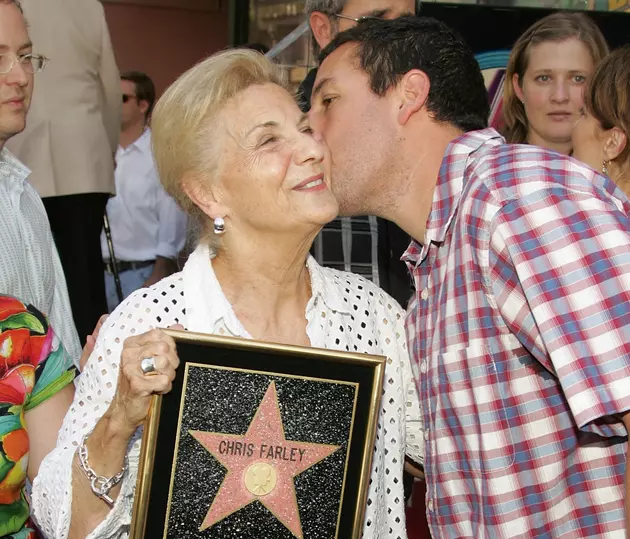 Sandler Song For Chris Farley Makes You Laugh/Cry Simultaneously
Getty Images
Yesterday was the 21st anniversary of the passing of comedic actor Chris Farley.

His former Saturday Night Live co-star Adam Sandler recently paid tribute to him in song as part of his new Netflix concert 100% Fresh.
The tune, obviously penned by Sandler, was performed before a live audience that was accompanied by video clips of some of Farley's moments on the screen, as well as photos and film from his family.
If you are/were a fan of Farley - or one of his many memorable characters - you will find yourself laughing AND crying simultaneously while watching and listening to this hilarious and touching tribute.