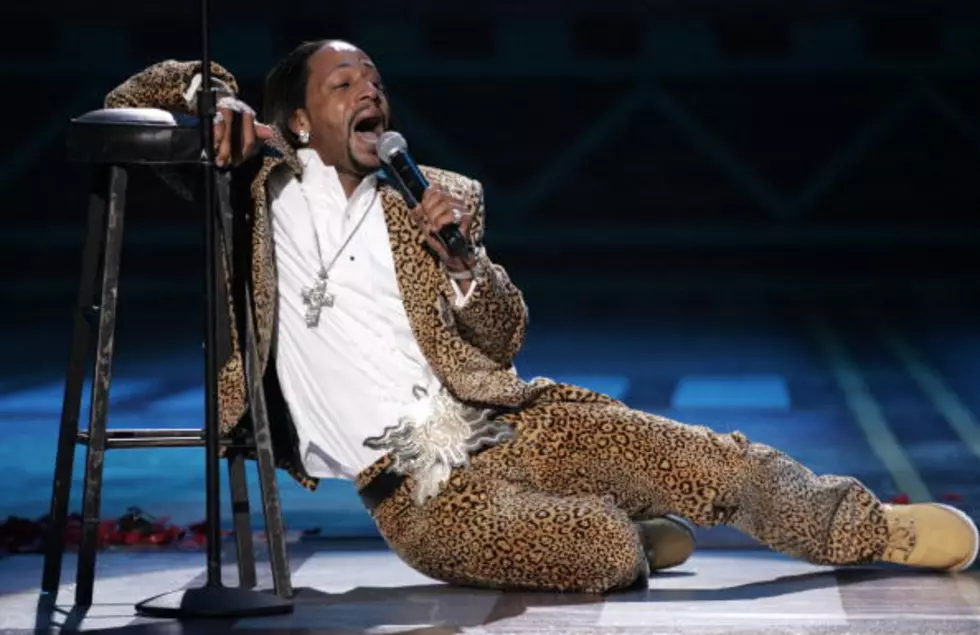 Shocking Courtroom Drama for Katt Williams!
Photo courtesy of Getty Images.
A fortune teller cashier was punched out slapped at a NYC club Target in Sacramento by a celebrity!
Previously, this celebrity ensued on a dramatic (and hilarious) police chase on a 3-wheeler on a sidewalk!
Bartenders and patrons were cussed out by this celebrity in Seattle! With pool cues, cigarettes, and rocks!
And a celebrity managed to both threaten somebody in a car AND get kicked out of a hotel in the same night!
Wait...am I talking about Katt Williams or Lindsay Lohan? I can hardly keep them straight. I mean, between them, they have more arrests, bench warrants, and dropped charges than I have pairs of socks. SMH!
By now, you may have heard that comedian Katt Williams has gone CRAZY with a K! Well, today, he was supposed to have appeared in court for some misdemeanor charges. Katt's attorney said that "medical reasons" prevented Wiliams from flying to Seattle to respond in court. Oops! Katt's bad! Judge Willie Gregory wasn't having any of that mess today and single handedly katt-slapped Williams with 2 bench warrants (valued at $2500 each) issued for his behind in Seattle.
The sad thing about this situation is that Katt is the father to several adopted children. As a mother, I can't help but wonder if CPS has him on their radar. I'm with Snoop Dogg on this: I hope Katt Williams gets the medical help he really needs, for his sake and for his kids. (Click on Snoop's name to watch the video from TMZ.)
What do you think is the real reason Katt did not show up today? DISCUSS!