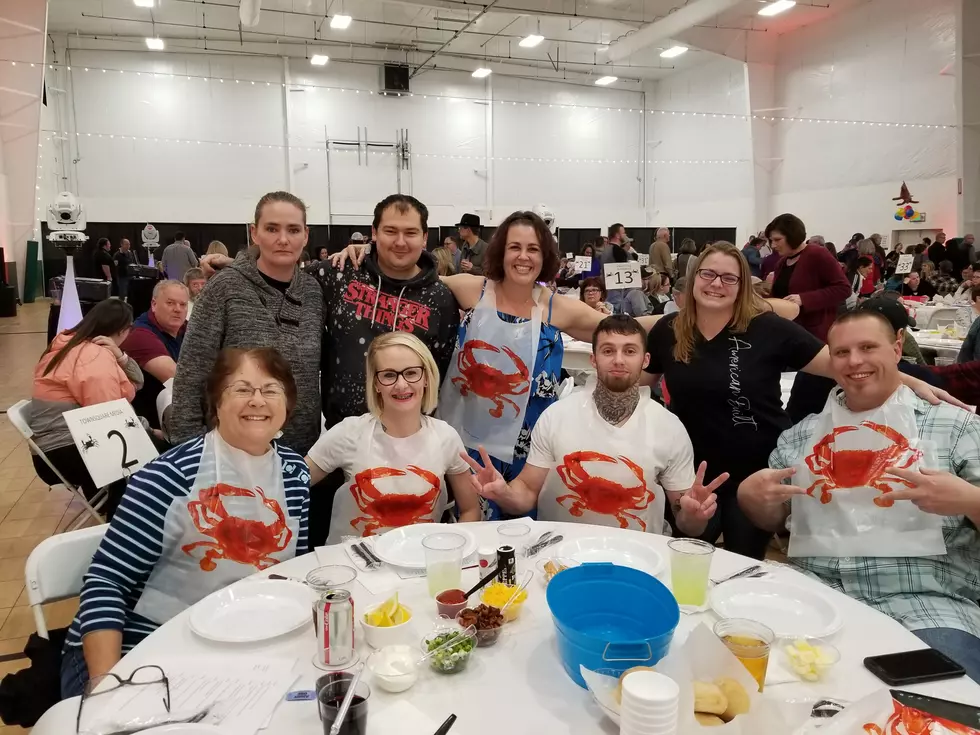 The Annual Yakima Humane Society Crab Feed is January 25th, 2020
Townsquare Media/Sarah J
Time flies when you're having fun and this year there's been tons of it. I'm all for a great cause and the Yakima Humane Society is one of my favorites around. I mean how can you not fall in love with this face?
Gary Bishop Johnson was adopted from the Yakima Humane Society and he's the best. Perhaps you too have adopted or will be adopting?
We're raising money for food, supplies, dog and cat beds plus cleaning supplies and more. Running a non-profit no kill shelter gets expensive so wouldn't it be nice to assist while having fun at an upcoming event?
Christmas is right around the corner so if you know someone who loves crab and animals, two tickets to the Yakima Humane Society's annual Crab Feed Saturday, January 25th, 2020, would be a perfect stocking stuffer or present.
I'll give you a break-down and would highly recommend setting your calendar plus finding the crew who love to eat drink and have fun. We showed up so well last year, 107.3 KFFM has been invited back again so stay tuned for your chance to win seats at 107.3 KFFFM's table. CLICK HERE to see what went down last year.
The tickets are $50 a piece and cover one drink, unlimited crab, a baked potato, coleslaw, a roll and I believe dessert. There will also be beer and wine plus non-alcoholic drinks available for purchase or by card.
It's always a good idea to bring some cash because there will be items to bid on and a Balloon Pop plus, I love this part, the dessert frenzy. Your table will pool together cash to put in an envelope. The amount raised determines what order your table goes for picking from the fancy donated desserts that are being displayed all around the room.
Last year I brought my Mom as my date and she had so much fun she already asked if we were doing it again, that is a hard yes.