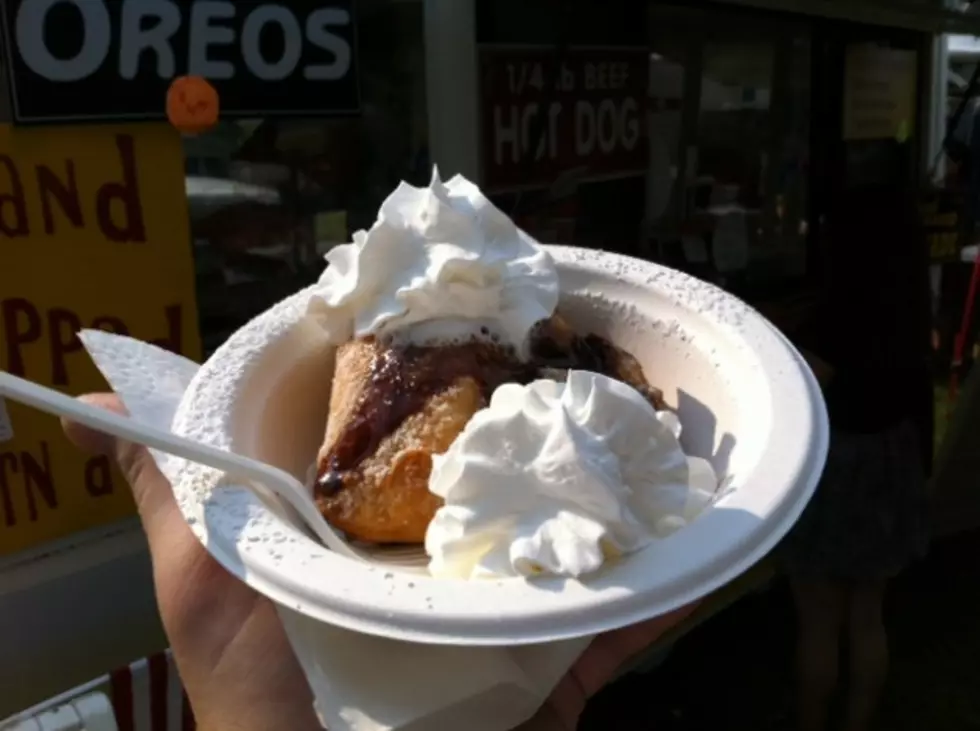 Trying the Deep-Fried S'mores at the Central Washington State Fair
deep fried s'smores / John Riggs
I had a chance to try the deep-fried s'mores at the Central Washington State Fair. Have you had yours, yet?
I liked it more than I thought I would. They take a homemade s'more -- a familiar combination of marshmallow, chocolate sandwiched in a graham cracker, battered and deep fried.
Admittedly, it was better than I thought it'd be!
I had a pretty good feeling it'd be something I'd like -- everything about deep-fried s'mores sounds like a winner to me. The chocolate was nice and melty, and the marshmallow was even better. With the addition of the graham cracker, which kind of blended into the batter, it tasted great. I'll probably grab another before the fair is over.
You can find yours at the deep-fried booth that's kitty-corner from the Modern Living Building.