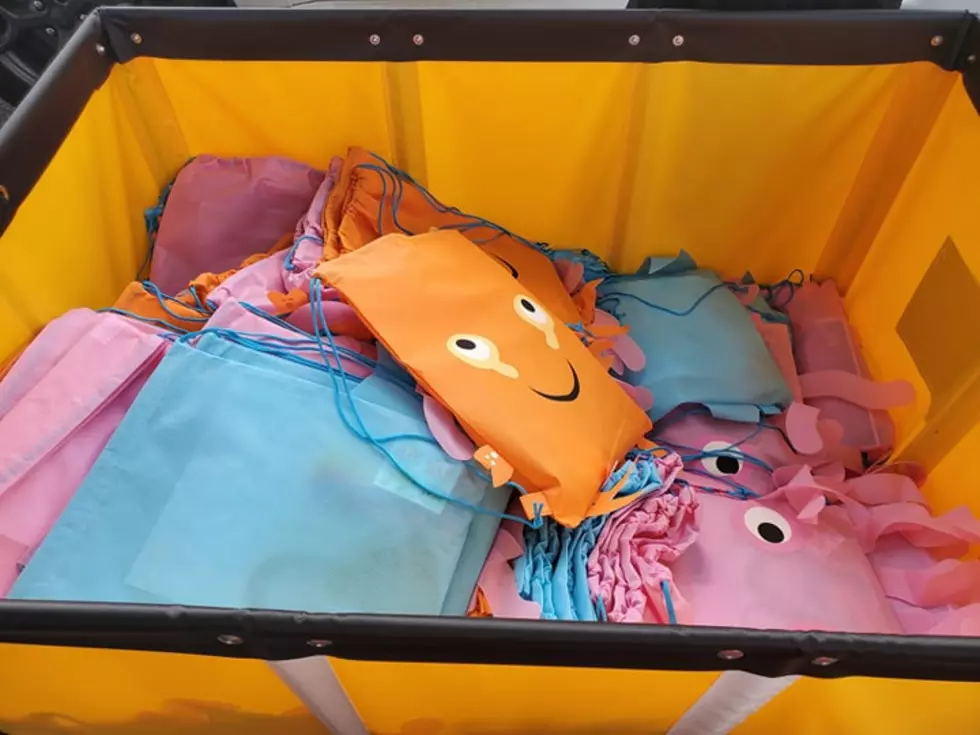 Valley Mall's Kids Club is Every Wednesday Through August 19th
Sarah Johnson
Are you curious what all this business looks like?
I have to be honest, I've always wanted to take my nieces and nephews to kids club at Valley Mall. Every year there are free activities for the kids so if you have never been before just know, this free event has been updated due to Covid-19. We don't meet at center court, we will meet in the parking lot and you will drive through to grab your bag of themed goodies.
This week's theme was under the sea, the bags were so cute, orange, pink or blue bags with all kinds of fun inside.
Thank you to everyone who showed up with your smiles and your laughter. It was really, really nice to be out and feel, "kind of" normal when it comes to events.
So many of you showed up the order for next week has been tripled and also for next week we will be over in the Sears parking lot area to hand out Dinosaur themed bags. The event begins at 11 am each Wednesday and runs until 1 pm or until the bags are all gone. There is no shame in getting there a bit early. The line of cars was long and wrapped around the parking lot.
The bags are created for ages 2-12 years of age but if you want one and we have them you won't be turned away. If you want to have all the kids in the car, that's awesome or you could just let us know how many kids you are picking up for. I realize not everyone is available between 11 am to 1 pm so hopefully this will give you enough time to find someone to help you out if you can't make it.
Every Wednesday through August 14th is a chance to get in on the fun and here is the list of themes that are on the way
July 1st Dinosaurs
July 8th Engineering
July 15th Superheroes
July 22nd The Great Outdoors
July 29th Storybook
August 12th Sports Day
August 19th Safari
I hear that Kevin the Koala could be making an appearance next week. He is encouraging us all to wear our masks when we are out and about and so next week week and the following weeks we can't wait to see you, why do I say, "we?" well because 107.3 KFFM is going to be there and we can't wait to help hook you up!
Kids Club Under the Sea 2020
KEEP READING: Check out these totally awesome '80s toys