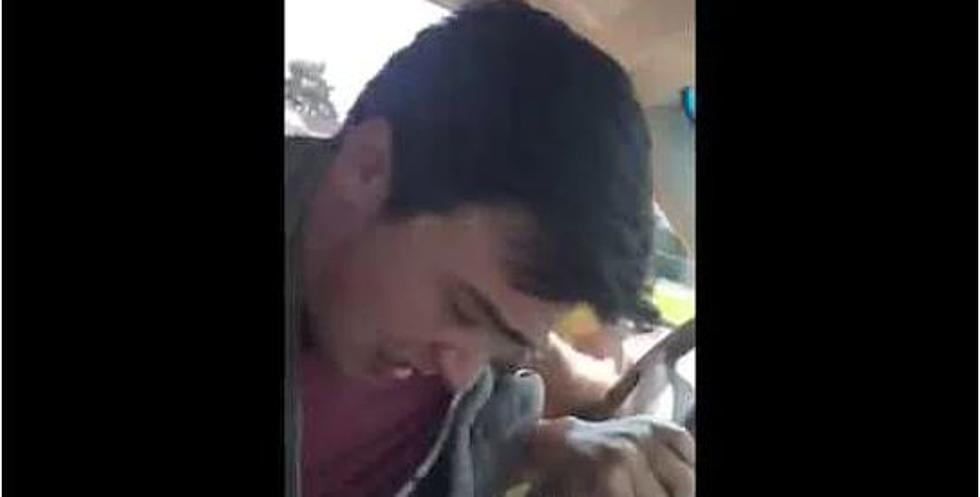 Want To See a Jail Cell? Yakima Police Say Just Drive Aggressively
Via YouTube
Road rage. You've heard of it. Maybe you've been involved in an incident on the road. Authorities say they've seen an uptick over the last two years because of the COVID-19 pandemic.
ROAD RAGE HAPPENS EVERYWHERE INCLUDING YAKIMA
It's happened in Yakima. In fact one of the most dramatic incidents happened in Yakima 6 years ago when an older man chased and confronted a young Yakima driver. Check the attached video. It shows how some drivers lose control and attack others.
According to the National Highway Traffic Safety Administration, road rage is:
"An assault with a motor vehicle or other dangerous weapon by the operator or passenger(s) of one motor vehicle on the operator or passenger(s) of another motor vehicle caused by an incident that occurred on a roadway."
MANY INCIDENTS NEVER GET REPORTED
Police know a majority of road rage incidents never get reported to police. Yakima Police Capt. Jay Seely says they've been conducting emphasis patrols all summer hoping to slow down drivers. He says many drivers follow behind others to close and that can cause road rage. He says many drivers are driving distracted and that also can trigger other drivers. Emphasis patrols continue throughout the city and are now ongoing rather than at any specific time of year. Authorities say a lot of different things can lead to road rage including stress, traffic, tight schedules and frustration with other drivers. All that leads to bad driving like tailgating, belligerent movements, and acts of violence, including assault and murder.
WHILE MANY INCIDENTS NEVER GET REPORTED POLICE ARRESTED A MAN IN APRIL
While many minor road rage incidents are never reported there are more serious clashes between drivers like an incident that happened in
April of this year in Yakima.
Police arrested a man on April 5 after a road rage incident on Highway 12. Washington State Patrol Troopers say a man reported he was the victim of a drive by shooting when he was driving north on north 16th avenue. The man says an SUV cut him off then the driver pulled a gun and fired shots.
Troopers were able to identify the suspect vehicle from nearby security cameras and a partial license plate number from the victim driver.
The driver was arrested days later and is now facing charges.
THERE ARE WAYS TO AVOID ROAD RAGE
Police say the best way to avoid road rage is to be polite, slow down, get away from aggressive drivers, don't make rude gestures or yell at other drivers and call 9-1-1 if you're under attack.

ALSO SEE: 30 Most Decade-Defining Memes
LOOK: See Photos of the Year From the International Photography Awards