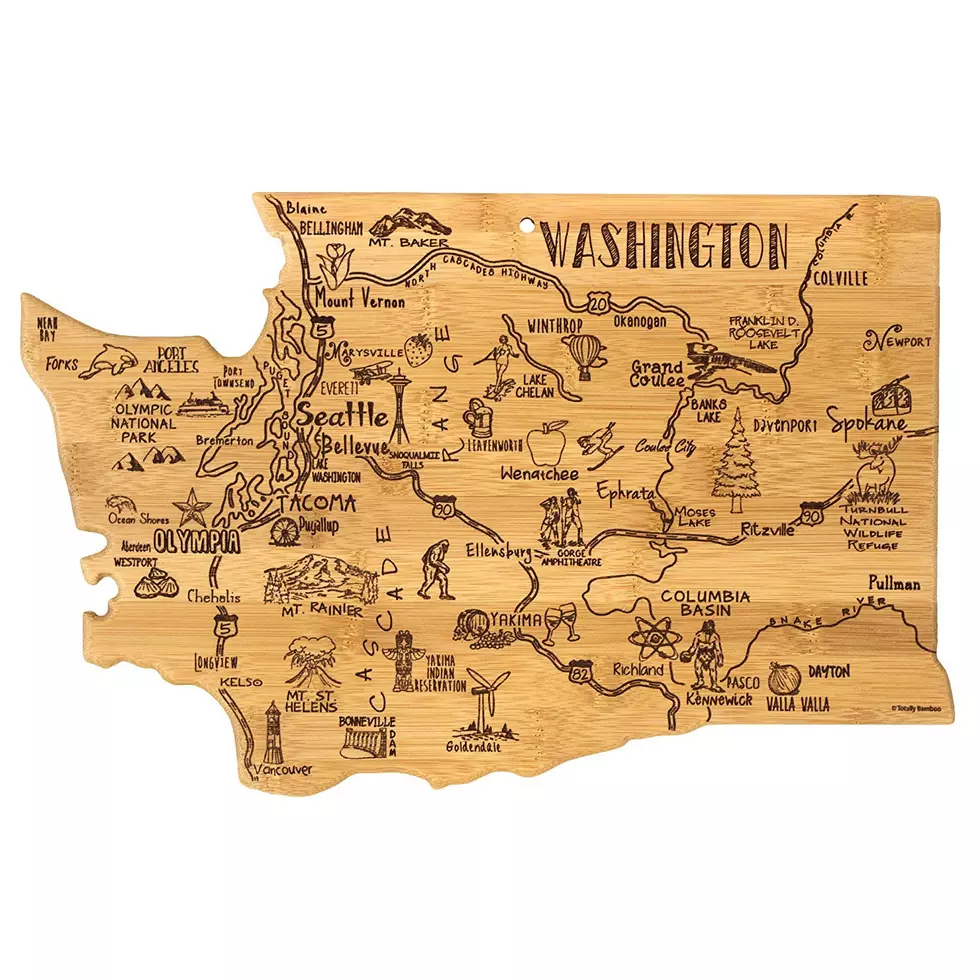 10 Things You'll Find In A Typical Yakima Valley Home
Amazon via Totally Bamboo
The Yakima Valley is like a black hole. People grow up here, leave and then for some reason move back. It could be because after growing up in a small town, you crave the big city life. Then one day you realized what you crave the most is a place that feels like home.
Some people move to the Yakima Valley because they married someone who grew up here and came back to be near their family. Some are moving to the Valley because of jobs and they stay for the low cost of living (as compared to Seattle or Portland).
No matter what brought you here to Central Washington, you soon get past the culture shock and learn to settle in and live like the locals. You begin to blend in and make this unique place your home. Yes, you, too, end up stocking house with the same things we see in typical Yakima Valley homes.
Richard Heathcote, Getty Images

Richard Heathcote, Getty Images

1

When Washington state shut down in the middle of March 2020, you couldn't find a thing of toilet paper hardly anywhere. That's because by now, everybody in the Yakima Valley has a bunch of it stuffed somewhere in a storage closet or underneath their bathroom counter. We learned from our mistakes of not being fully equipped for "emergencies". We won't be caught unawares again!

2

Something with the Seahawks on it

If you are not a Seattle Seahawks fan, then you are at least remotely aware that everybody else is. If you get feisty, you can hit up Pinterest and learn how to make your own DIY Seahawks shirt, as I did.

You might even have a Seahawks season ticket pass, franchise hat, car decal, or t-shirt emblazoned with the number of your favorite football player or the Seahawks logo on it. You get bonus points if you have the Seahawks AND an additional Washington state sports gear, not limited to the Seattle Sounders, Seattle Mariners, Washington Huskies, WSU Cougars, CWU Wildcats, or the Yakima Valley College Yaks. Lose two points if you own anything related to the Oregon Ducks. (I kid, I kid.)

3

I have lived here since 2002 and I still do not understand the Yakima Valley obsession with asparagus or asparagus pepper-jack tamales, but here we are.

4

This is another local obsession that boggles my mind. When I first moved here, all the locals raved about it so I tried it. I was not impressed. Nevertheless, I find myself asking for fry sauce at Artic Circle and request a few extra small tubs to take home and keep in the fridge.

5

If you open up your junk drawer, you will likely find several take out menus from restaurants. I must confess, I put some on the side of my fridge, kept in place by a magnet.

7

Hot Sauce/Taco/Ketchup Packets

(See #8 and replace the words "napkins" with packets!)

8

Leftover Fast-Food Napkins

I know I am not the only one that keeps a stash of leftover fast-food napkins. Prove me wrong.

9

Something from Trader Joe's

The entire state of Washington is obsessed with Trader Joe's it seems, even more so in the Yakima Valley because we are so far away from one. The closest one is all the way over in Issaquah, and you will often see someone on your Facebook page asking if anyone is taking a "Trader Joe's Run". The most popular things Yakima Valley-ins request from Trader Joe's is the gourmet cheese, macaroni and cheese, or the "Two Buck Chuck", which is now over 3 dollars because of inflation and taxes.

10

There are other sports obsessions we have in the Yakima Valley besides the Seattle (insert major franchise name here). Living in Central Washington is a blessing because we are a hop, skip, and a meager road trip away from kayaking, canoeing, skiing, snowboarding, golf, 3-wheeling, shooting, and pickleball! You name it!