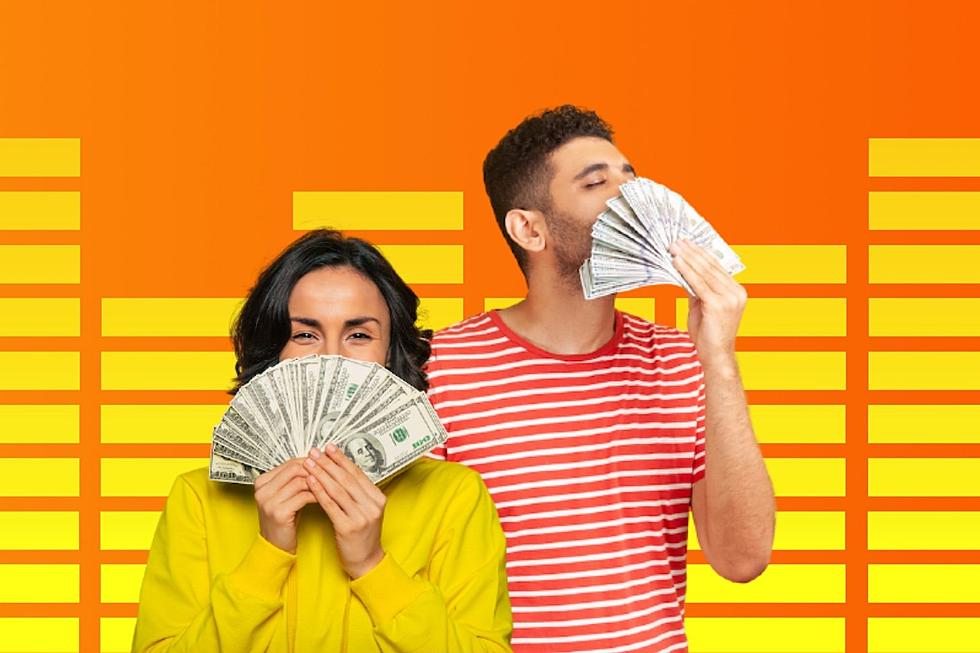 33 Excellent Yakima Jobs That Are Ready to Hire New Staff Now
Getty Creative Images
If you or someone you know is searching for a job the below list provides you with positions that just became available! All week long I will continue to update the list so if you know of more or want your listing added please private message me via the app or reach out via social media
You can put together a resume using canva via your phone or if you are needing more assistance, make sure to reach out to Worksource Yakima for not only a giant listing of what jobs are available locally but also assistance with your resume and more!
Who is Hiring?
EPIC Early Learning Programs
EPIC Early Learning Job Fair TODAY Wednesday, March 16th, 2022 from 10 am - 2 pm 701 Superior Lane Yakima, WA 98902
$500 Sign-on Incentive Payment
$725 or $525 for completion of the program (rate dependent on hire date) Program will run from April to October
Jimmy's Food Mart
Searching for a dependable, honest, hard-working person to fill the night shift. Visit 620 North 16th Ave, the cross street is Jerome to fill out an application and get things rolling
Aladin Limousine
In need of a part-time Yakima Chauffeur, must have a flexible schedule, great people skills, clean drivers abstract and pass a drug background check. This is a fun job with good pay and you get to keep the "tips". $15 an hour with gratuity should be about $23 an hour. Please call Steve at 509-969-2877
Kadlec Regional Medical Center in Richland
Currently hiring CNA's with a sign-on bonus of up to $5,000
Yakima Country Club
Eats & Elixirs
Uber
Yakima School District
Full-Time Substitute Cook Assistant
High School Baseball Boys Assistant
Substitute Bus Driver
East Valley School District
Full-Time Administrative Assistant
KLASSY STYLZ
Full-Time Hair Dresser
Full-Time Stylist
Full-Time Cosmetologist
Safeway
Deli Manager
In-Store Shopper
Yakima County Health District
Full-Time Public Health Technician
Burger King
Nob Hill Water Association
Office/Administration Assistant
City of Yakima
Police Informant Specialist
Street Maintenance Worker
Transit Operator
Music & Arts
Music Repair Shop Manager
Wilco
Borton & Sons
WSU Yakima County Extension
Master Gardener Coordinator
Yakima Student Affairs Specialist
Kindercare Education
Panera Bread
Full-Time & Part-Time cashiers
Yakima Memorial
Office Supervisor
Internal Medicine Physician
Outpatient Neurologist
BC/BE IM Nocturnist
Red Robin
Ace Hardware
Part-Time and Full-Time positions available
WaterFire Restaurant and Bar
READ MORE: See 50 remote jobs that can pay well
KEEP LOOKING: See what 50 company logos looked like then and now
Beware of These 50 Jobs That Might Vanish in the Next 50 Years
15 Ways You Can Help People in Ukraine Right Now
As Americans watch events unfold in Ukraine, many wonder how they can help. Below is a list of organizations responding to the crisis in Ukraine along with information on how you can support their various missions.
LOOK: Things from the year you were born that don't exist anymore
The iconic (and at times silly) toys, technologies, and electronics have been usurped since their grand entrance, either by advances in technology or breakthroughs in common sense.
See how many things on this list
trigger childhood memories—and which ones were here and gone so fast you missed them entirely.