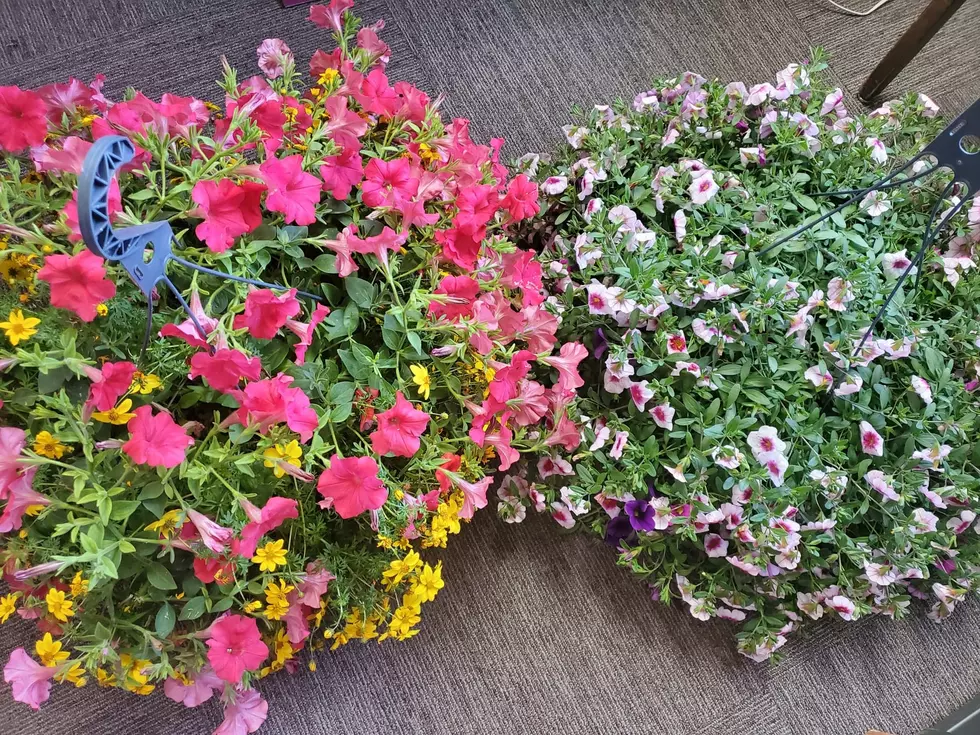 A Gorgeous Hanging Basket from Country Farm and Garden Could Be Yours
Sarah Johnson
Thank you so much to all of our winners!
Felicia won and sent us this photo
Say, "Hey Summer!" with a gorgeous hanging basket of flowers from Country Farm and Garden in Yakima.
Currently, the baskets are only $19.99 but I have a very sweet deal for you. I put together a Facebook video on our 107.3 KFFM page a bit ago and am giving you until 3 pm PST Wednesday to enter for the first basket. Your choice of color so please put your name and also your preference and I will announce the first winner on-air and contact you!
You can find the Facebook video below the gallery
Hanging Flowers Baskets from Country Farm and Garden
Thursday and Friday we will be gifting a listener on-air in the 2 pm hour so you have time to swing on by and grab your gorgeous hanging basket courtesy of Country Farm and Garden in Yakima! Our number to call in is 509-972-1073
Don't miss a thing that's going on by downloading our free app
Enter your number to get our free mobile app