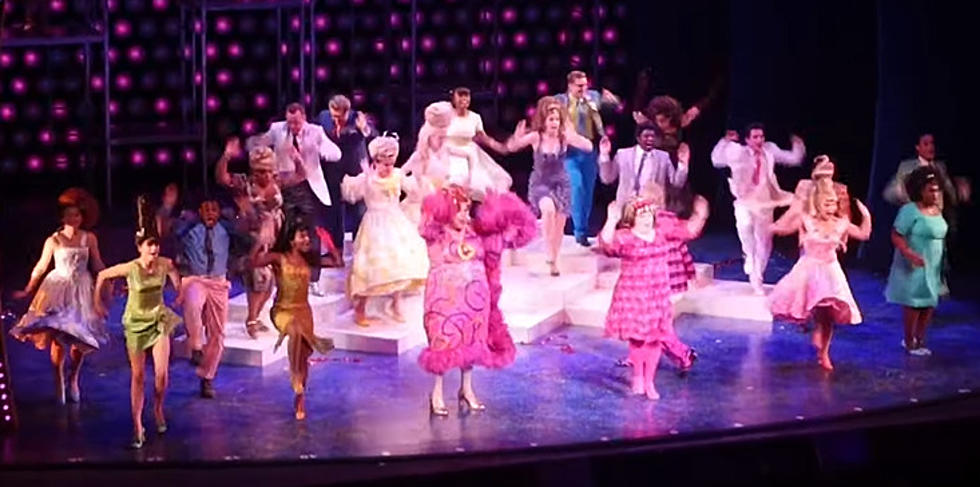 BREAKING: Hairspray and Other Broadway Shows Coming to Yakima
Perry O'Bree via YouTube
If all goes well and we can keep our COVID-19 rates fairly low, we'll be able to get back into the old swing of fun things, like seeing Broadway musicals and plays performed at the Capitol Theatre!
PICTURE YOURSELF BACK IN THE SEATS AT THE CAPITOL THEATRE
Can't you just picture it now? You, getting all dolled up like you're supposed to when you go to the theatre (consider this your memo), and YOU, finding a great place to park, and YOU, finding your seat before the grand call of the curtain, and YOU, sitting next to your young child who doesn't ask a bunch of questions or have to go pee during the show! That last part is just my dream, apparently, but it might be yours, too! This is the lovely future that can await us come November 12th and 13th of this year when Hairspray the Musical rolls into town, and I double-dog dare anybody from messing up my chance to see this play in Yakima!
WHERE MY LOVE FOR HAIRSPRAY THE MUSICAL BEGAN
My affection for Hairspray the Musical goes back many years when I was given a free copy of the play's soundtrack through my work at the radio station. I fell in love instantly. Years later, on road trips to Seattle with my then 5-year-old daughter, Willow, I would play the soundtrack in the car. Willow fell in love with it instantly, too, although she was too young to understand anything about the play's message. She loved singing the songs so one day I rented Hairspray on YouTube so that she could watch it whenever she wanted to. It was the Hairspray Live version played on NBC a few years ago, starring Maddie Baillio as Tracy Turnblad who falls in love with what's his face, Zac Efron! R&B superstar Jennifer Hudson is in it, too, and so is Harvey Fierstein (the original Edna), Martin Short, Sean Hayes, Kristen Chenoweth, pop singer Ariana Grande, and many other superb actors.
THE NORTH AMERICAN TOUR OF HAIRSPRAY THE MUSICAL
The North American tour of Hairspray the Musical features Niki Metcalf as Tracy, Toneisha Harris as Motormouth Maybelle, and Andrew Levitt/Nina West as Edna. I can't wait to see them performing live!
MY FAVORITE SONG FROM HAIRSPRAY THE MUSICAL
I'm not sure which one of the Hairspray songs is Willow's favorite, but I think it's "I Can Hear the Bells". My favorite song from the musical is "Good morning, Baltimore!", which I would sing at the top of my lungs in my car as if I were Tracy Turnblad hamming it up on stage!
WHEN WILL TICKETS GO ON SALE?
I tried to run, not walk, to the Capitol Theatre's website to buy tickets to the musical but there is no link to buy yet. That just means tickets haven't gone on sale yet. Stay tuned because I will let the world know when the tickets go on sale for Hairspray the Musical. Other Broadway shows coming to Yakima's Capitol Theatre include Jersey Boys, Waitress, and Schoolhouse Rock Live!
Meet the cast of the North American tour of Hairspray the Musical:
Take a peek behind the scenes of the UK version of the Hairspray the Musical Tour:
Which Famous Actress Was Born the Same Year You Were?
Which Famous Actress Was Born the Same Year You Were?
Which Famous Actor Was Born the Same Year As You?