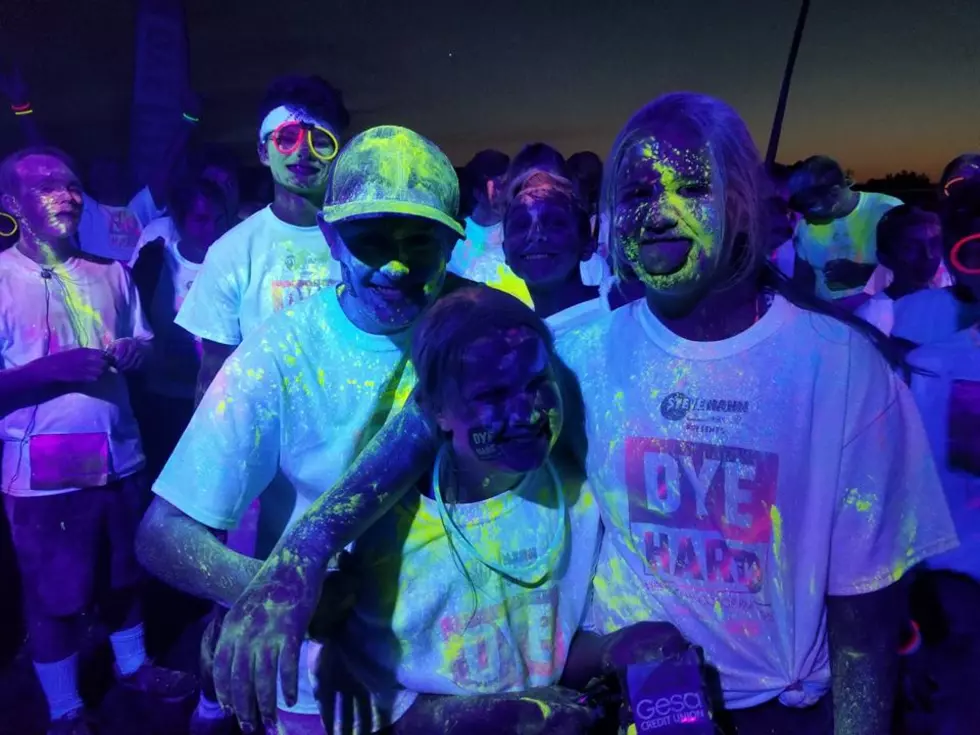 I Am Still Finding Dye Hard 5k Powder And I LOVE IT!
Photos by Sarah J
This wasn't a timed run, unless you timed yourself and was split into walkers and runners so that way people could take it easy! Hosting something like this is so much fun because the energy level is at it's max. People are having a great time, loads of smiles and great pictures. We sent the walkers off into the sunset and waited for night to fall as the black lights began to show us what was in store! Yakima Sports Commission thank you so much for putting together an awesome event and a huge shout-out to DJ Rob for keeping the crowd going through the night! I am a FREAK about bright colors and I felt like I was in heaven haha :)
Can't wait till next year so if you missed it check-out these photos and try and tell me you don't want to come next time :)
Dye Hard 5K 2018
I hear you can just use a leaf blower or I plan on using a computer air gun to get the powder off my shoes but right now it's too hot to wear them anyway so I'll keep them that way for now as a reminder of an incredible night!