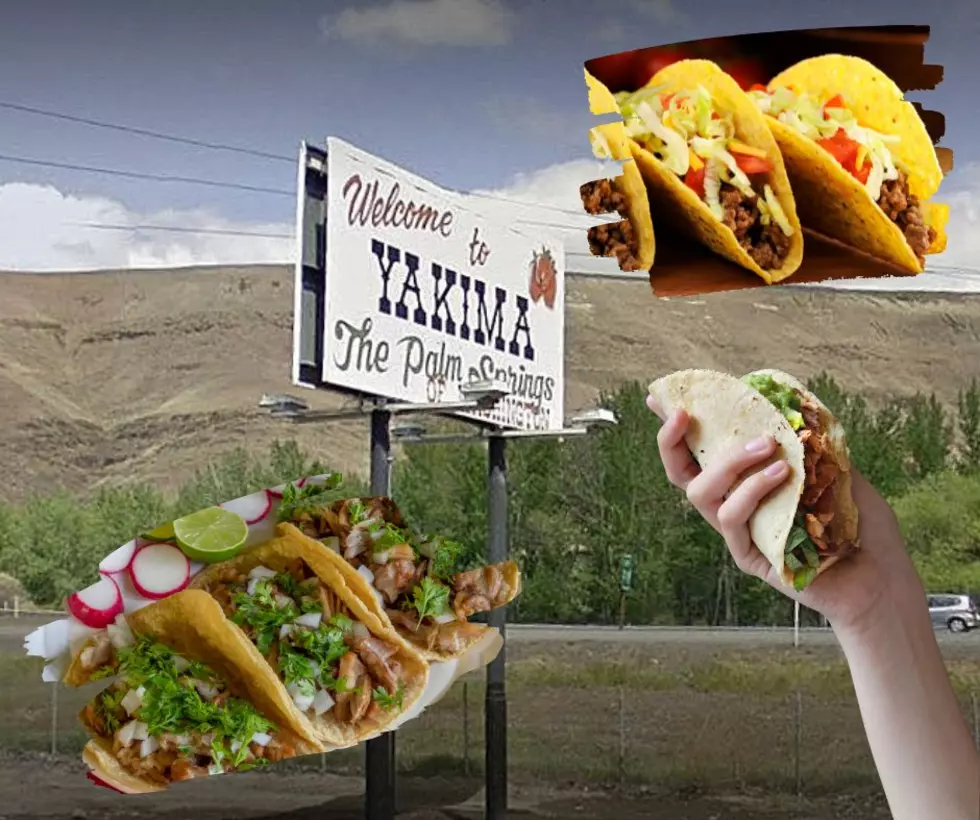 The Top 3 Places to Celebrate Taco Tuesday in Yakima
yakima dme canva
Tuesdays can be dull and a reminder that your week has just started. Why not celebrate your Tuesdays with the rest of the world with Taco Tuesday? Sure the official Taco Tuesday is October 4th, but we like to think every Tuesday can be Taco Tuesday.
Living in the Yakima Valley there are so many amazing options for you to chow down on authentic Mexican food. Any place you go you're guaranteed, delicious Mexican cuisine, so it was no easy task narrowing down the three best places for tacos in the Yakima Valley, but we stuck it out and we think we found it. So check out the list below and let us know what your favorite taco Tuesday spot is.
3.) Tacos El Ray
Located on 1218 S 6th Street Tacos El Ray has some locally famous tacos, with a 4.4 rating we had to check it out for ourselves. There's a little bit of a wait but it was beyond worth it, we would have waited hours to get a serving of their delicious tacos. They come with rice and beans, but the tacos alone are enough to make your tastebuds dance with every bit.
2.) Ariel's Taqueria (Taco Ariels) 
We're not sure what Ariel is putting in his tacos but they are quickly becoming legendary in the Yakima Valley. Located at 807 west Nob Hill, you can get some of the most delicious tacos with your choice of meat from chorizo, beef, chicken, tripe, and a whole lot more. We suggest heading over there yourself and falling head over heels for yourself.
1.) Scorpions Tacos 
The talk around the town is Scorpions has the best Tacos so, of course, we put them to the test. We headed to their location at 214 south 5th street, and found tacos bursting with flavor and variety, not only were the prices affordable but the food was out of this world. Each bite was more delicious than the last, we may have ended up ordering more and leaving with some leftovers just to hold us over until next Tuesday.
LOOK: 15 Discontinued McDonald's Menu Items
What Are the Signature Drinks From Every State?