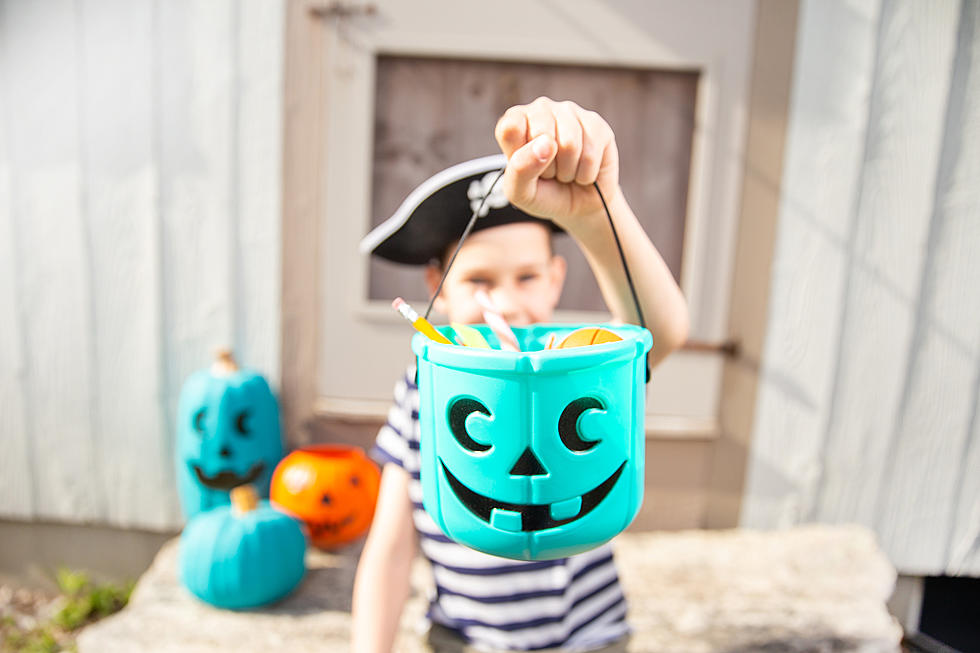 If You See Teal Pumpkins on a Halloween Doorstep, It Likely Means This
Getty Images/EvgeniiAnd
If you take the kids Trick or Treating this year, you're likely going to run into a home with a teal pumpkin on a doorstep. The Halloween season means there is an abundance of candy, spooky decorations, and giddy people wondering what their costume will be this year, but some kids just don't want any candy. Some are allergic. It is becoming normal to see a teal pumpkin resting on neighbors' doorsteps, but do you really know what that teal pumpkin means?
I have a habit of taking a deep dive into life's burning questions like, what do cowboy boots on a fencepost mean, or why are people putting a dryer sheet inside a mailbox, so why not discover the true meaning of teal pumpkins for Halloween?
WHAT A TEAL PUMPKIN DOES NOT MEAN
A teal pumpkin for Halloween does not mean the owners are telling you nobody is home. A teal pumpkin does not mean the home owners do not celebrate Halloween. It doesn't mean the house is not offering candy either or that the residents are not giving out candy with peanuts, although you are getting warmer!
The true meaning behind the teal pumpkin is very interesting: Families of Children who have certain food allergies are starting to place a teal pumpkin on their Halloween doorsteps. It means that they will only be giving out non-food treats in lieu of candy.
ADD YOUR HOUSE TO THE TEAL PUMPKIN MAP
This is a cool tool for local families looking for homes that are not giving out candy. The Teal Pumpkin Project has this link where you can enter your address to the local map! (Link)
TYPES OF NON-FOOD TREATS YOU CAN GIVE
What types of non-food treats might a house with a teal pumpkin give? This comprehensive list here from the Teal Pumpkin Project suggests Teal Pumpkin families can give the following. You can pretty much find all of these things at the local dollar store to keep your cost down low.
Stickers
Coins
Glowstick bracelets
And you can't go wrong with giving out BUBBLES!
SWEET: Here are the most popular Halloween candies
LOOK: How Halloween has changed in the past 100 years