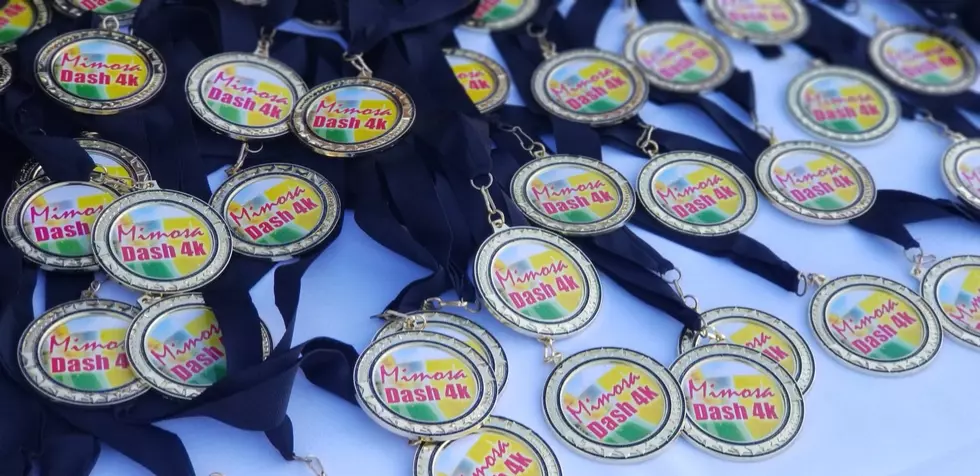 The First Official Mimosa Dash 4K at Apple Tree Was a HUGE Success!
Medals for days!
Mimosas on a gorgeous golf course? Yes, please! Gotta give a huge shout-out to Rock Solid Fitness for having the fantastic idea of hosting a Mimosa Dash 4K (you could walk, run, crawl or roll your way through) and when you reach the finish line you get a mimosa! YAAAAAS! Couldn't have had better weather today at the Apple Tree Golf Course, thanks to YOUR fabulous staff for being a part of it as well. Breakfast burritos were on point! ;)
Gunner, Cheyenne and I had an awesome time hosting, getting the crowd revved up before the race and also enjoyed the after party sipping! :) Looks like this is something we might do again, so stay tuned for more details and more chances for awesome runs around our beautiful valley! Take a peek at the gallery, are you in the photos and videos or maybe you know someone who is? :) Private message if you would like some of the photos and videos!
Once again thank you and have a wonderful rest of your weekend!