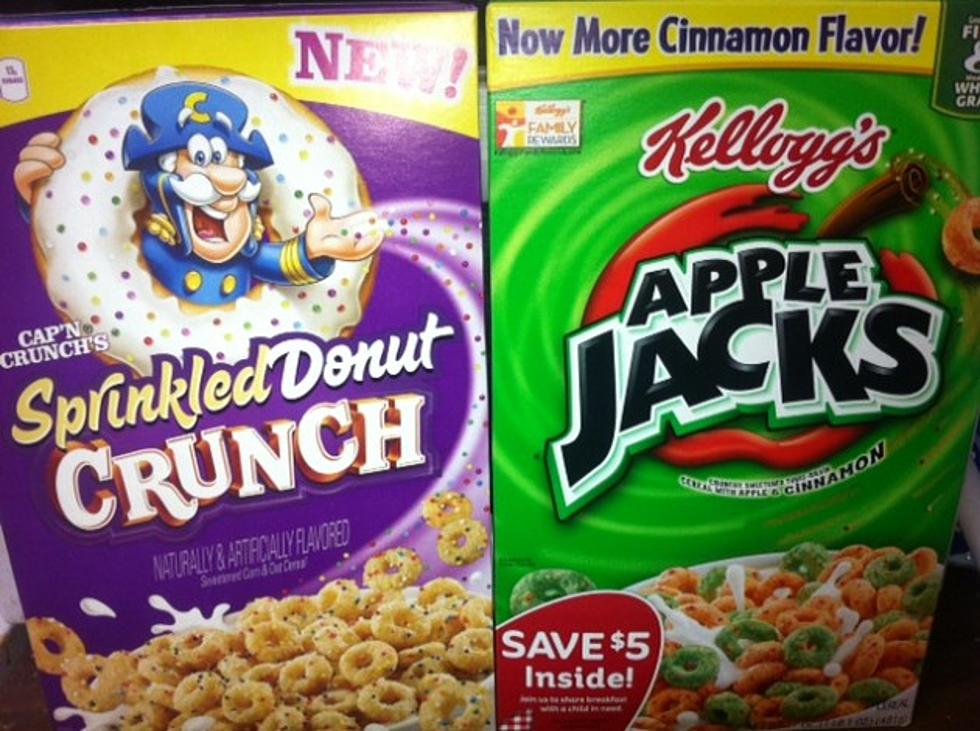 Cereal Remix: Make Your Own 'Apple Fritter Crunch'
John Riggs, TSM
One thing I enjoy doing is taking two or three breakfast cereals and mixing them together to create my own cereal cocktails. Whenever a new breakfast cereal hits store shelves, that opens up a whole new recipe book for something new. With the arrival of Sprinkled Donut Crunch, I knew I had what it took to make one of my favorite pastries in breakfast cereal form.
Sprinkled Donut Crunch is the latest cereal from the Cap'n Crunch series and is supposed to taste like doughnuts with sprinkles. It's not as doughnut flavored as Dunkin' Donuts cereal from the 80s, but it's not bad. It's just that extra flavor I needed to add Apple Jacks to create a similar taste to the apple fritter, one of my favorite baked pastries usually found in the doughnuts and maple bars case.
At first thought I'd go for Apple Cinnamon Cheerios which could also work, but I thought it'd be too cinnamon-y, not enough apple-y. Also, using Apple Jacks, the size and shape of both are pretty similar.
All in all, it works well.