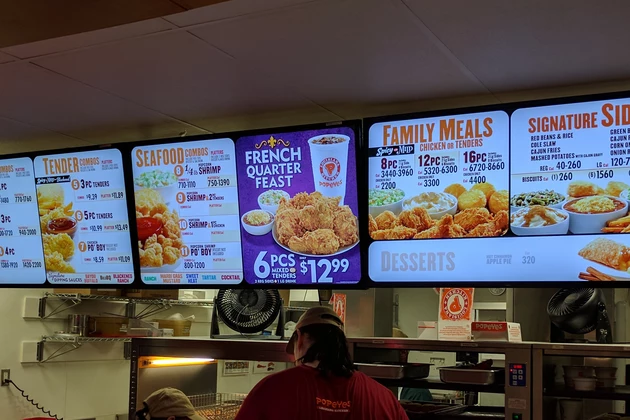 Popeye's Louisiana Kitchen Menu to Get You Ready for Its Yakima Debut
John Riggs, Townsquare Media
I was recently in North Bend when I figured I'd grab some chicken to go so I could enjoy some Popeye's Louisiana Kitchen chicken when I made it back to Yakima. I figured I'd share a photo of the menu while we get ready for their grand opening in Yakima later this year.
While KFC has 'Original or Extra Crispy', Popeye's has 'Mild or Hot' for their options. The chicken, in my opinion, has the perfect amount of breading and doesn't seem nearly as greasy as most fried chicken. I'd love to know their secret.
They have some sides in common and they have biscuits, too. The biscuits aren't as fluffy as KFC, but they have their own unique charm that makes me love these just as much, just on a different level.
I also love the fact they have popcorn shrimp. They even have combos so you get both shrimp and chicken. Perfect for if you can't decide.
I'm looking forward to Popeye's being in Yakima as another fried chicken option It wasn't bad when I got home, but it's best fresh and hot. The next day isn't bad, either. Always worth buying extra, just in case.