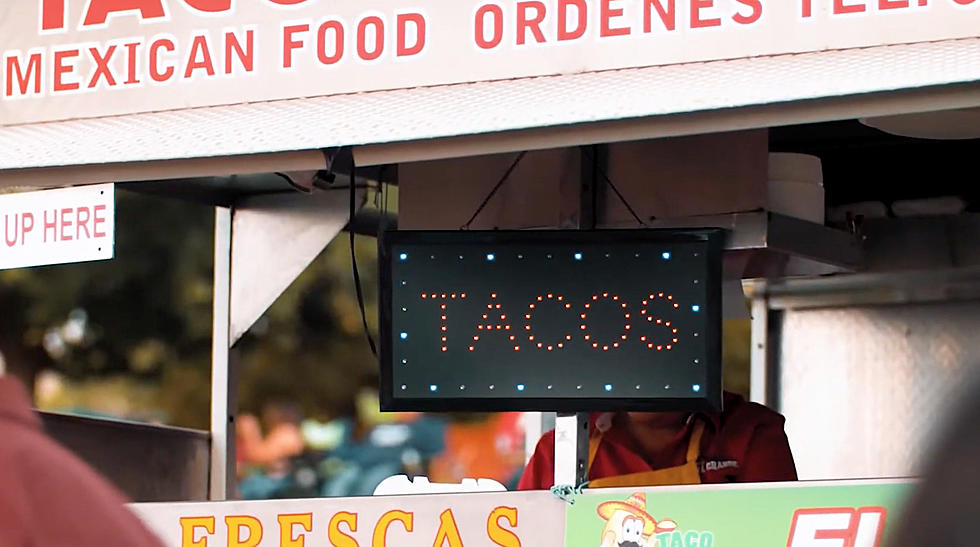 Yakima Taco Fest Returns on September 2021
CWHCC Yakima Taco Fest via YouTube
It's about to be raining tacos. The Central Washington Hispanic Chamber of Commerce announced the return of YAKIMA TACO FEST!
"Save the date: September 12, 2021!" rang the Facebook announcement from the Yakima Taco Fest account. "Let's give 'em something to TACO bout!"
When this announcement appeared on Facebook, I could almost hear the collective cheers of thousands of Yakimanians through my phone screen.

"On the calendar!" says a follower named Tracy. I heard that, Tracy!
"It's on a Sunday?" asked Gina. Yes, Gina, it's on a Sunday!
"I gotta spread the word!" says some random weirdo named Reesha. Wait, that's me! I gotta spread the word about the YAKIMA TACO FEST!
If you have never been to this event before, here's what basically happens: You buy a ticket, they give you a wristband and some food truck and drink ticket script, and then you walk around until you find a taco truck you like and stand in line (could be for hours, just saying) to buy samples of a delicious variety of tacos. There are non-alcoholic beverages on-site as well as a beer, cider, and moonshine liqueur "garden" for the boozy set. There will be cornhole boards, lively Mexican bands, and lots of dancing, so bring your boogie shoes! Leave your Jimmy Choo stilettos and Berluti slip-ons at home! There will likely be a contest amongst the food trucks to see which one the party people in attendance will vote as "Best Taco Truck of the Year."
The very first year of the Yakima Taco Fest (I believe it was 2018), I splurged on myself and bought a VIP ticket. This allowed me to enter the food festival before the general public was admitted. I tell you what, that was the best thing I could have done for myself because I was able to freely walk up to any taco truck I wanted and not have to wait in a long line. VIPs also received a special Yakima Taco Fest drinking glass, too. After the gates had opened to the public, it was like a friendly reunion for me, seeing a lot of my acquaintances from around Central Washington and making new ones as well.
I tried shrimp tacos for the first time at the Yakima Taco Fest, and wow, was I hooked! There were so many taco truck vendors and they were all very friendly. That's one thing I love about Yakima, we have friendliness in spades, most of the time!
Warning: People will be coming to the Yakima Taco Fest from as far away as Portland and Seattle, and they will bring with them their love for creating THRONGS of traffic and long lines. (That is the only part of the food festival I disliked during its first year.) I took it all stride because seeing all of those people just means everybody loves tacos and the creative geniuses behind Yakima Taco Fest from the Central Washington Hispanic Chamber of Commerce have a very big crowd-pleaser on its hands.
The Yakima Taco Fest event has gotten so big that in 2019, they moved the location from its humble beginnings on tiny Historic Front Street to the spacious and gracious Sarg Hubbard Park.
Be on the lookout for more details about tickets to the Yakima Taco Fest here. This is a 21+ event.
See you there!
What Are the Signature Drinks From Every State?
CHECK IT OUT: See the 100 most popular brands in America