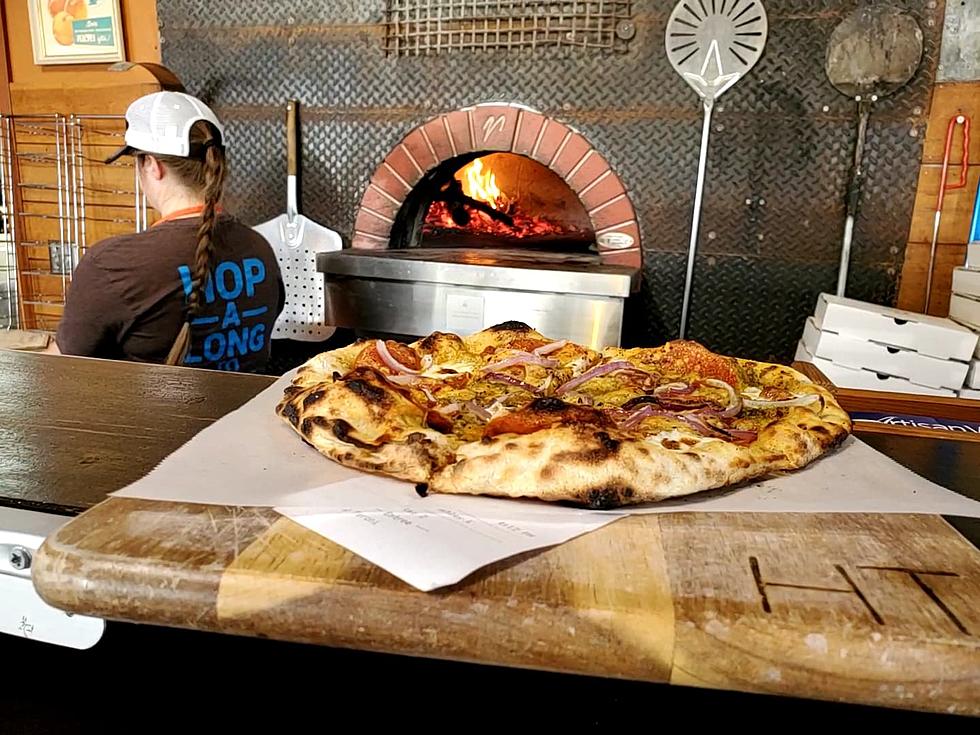 HopTown Wood-Fired Pizza in Wapato Opens Their Self-Service Silo
That flame though
Bring the crew and come hungry because HopTown Wood Fired Pizza in Wapato is serving up some of the most incredible pizza combinations, all to be paired with their wide assortment of local craft beers and ciders!
It's another Foodie Friday with Sarah J powered by Coca-Cola of Yakima and Tri-Cities and this third stop had me wishing I would have brought more pizza eaters! Oh yes, I will be back because I need to try more delicious combinations.
Breaking news, this weekend HopTown Wood Fired Pizza, located at 2560 Donald Wapato Rd, Wapato, WA 98951, will be breaking open their silo! What's that mean? You can self-serve yourself in their gorgeous backyard! Load your card and start by taste testing all 14 of their craft beer options or fill up with your favorite while you munch on tasty wood-fired pizzas like the Local Loco - Nutty Farmer featuring PB&J!
More Foodie Friday Adventures
Mom chose Clyde's side salad with blue cheese, I was totally grazing off her plate (delish) and the Porky Pine pizza with a garlic pesto sauce, fresh tomatoes, pecorino, parmesan, balsamic drizzle, and more. I went with their newly added Cauli Crust Pizza called Popeye's Goat with a creamy white sauce, goat cheese, and more! Both delicious and that crust is something to spread the word about! I paired my pizza with a blackberry cider and we finished it off with a MT Elephant Ear, it's their HopTown wood-fired crust topped with butter, cinnamon, sugar and drizzled with hot caramel sauce. So good and the leftovers later that night were just as satisfying. I was kind of sad I didn't have more. Cold or hot, it's the bomb.
It's wild to think this place, a hidden gem, in my opinion, was once going to open as a tumbleweed store, yes you heard that right! You'll notice in the photo gallery some tumbleweed decor. Open Thursday 3 p - 8 p, Friday and Saturday 12 pm - 7 pm, and Sundays 12 pm - 7 pm this is a spot for the pizza and craft lovers. I know you're out there and searching for the next place to try out. I found it. Now go!
The HopTown Wood Fired Pizza Experience
What Are the Signature Drinks From Every State?
LOOK: The Most Famous Actor Born Every Year